I recently spent about 5 days with the new LG G Smartwatch. It's definitely a good start to what I hope is a new wave of smartwatches, but I can't say its ready to become apart of my EDC.
Android Wear
While not specific to this make/model of watch, the new slimmed down Android distro is, for the most part, pretty awesome.
Navigation is fairly intuitive, though I would suggest not skipping the tutorial. My only real complaints are that notifications don't pop up on top of open watch apps and controlling a device with your voice can get a bit awkward.
I was in more than one social situation where it was not practical for me to "OK Google" my wishes to the watch... and if you're not in a place to whisper sweet nothings to your hand, your options are limited. I also found that my normal speaking voice was not always favored by the watch and I often had to repeat myself with sharp annunciation.
Watchstrap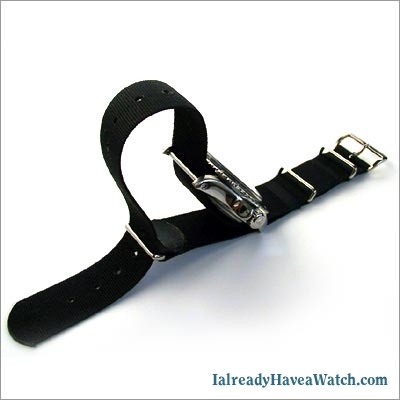 The LG G does allow you to replace the default watch strap, which is something I put in my required column for a smartwatch. I own a variety of nato bands and the first thing I did after removing the packaging was to install one of them. The problem is that the space between the watch casing and the spring bar is so small, that all but one of my bands would not fit. I have a very thin leather band that my buddy khazzy gifted me a while back and even it was a tight squeeze.
Google Voice Search
The built in voice features are fairly useful, but for any peripheral to be a useful remote, Tasker integration is necessary. Unfortunately, triggering Tasker from the watch is not possible out of the box.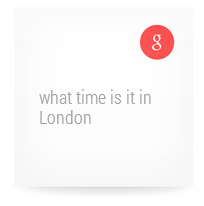 It is possible through Tockle to start a tasker task... but it is a bit of a clunky process with multiple prompts. I was able to get a smooth integration with AutoVoice and the Xposed framework's Google Search API. This combination lets you seamlessly voice-activate tasker tasks and even populate Tasker variables with natural speech. Since I knew a return was probably in the future, I did not spend as much time tinkering with this. If you are planning to make a Wear device a part of your day, definitely look into this.
Battery
A major drawback, and one of the duo of problems that keeps this device from my wrist in the long term, is the short battery life.
I used this device for 5 days and each day I tried a different group of settings to see how the battery life was effected. I was fairly lazy about time tracking, so the sampling intervals are pretty much random.
Daily Settings
Day 1
Day 2
Stock Settings
Day 3
Day 4
Airplane Mode
Screen Always On - Off
Let sit on counter, no usage
Screen Always On - Off
Screen Brightness - 1
Day 5
Colorful Background
Screen Brightness - 1
Screen Always On - Off
I was only able to get decent life from the watch by using the plainest background and turning 'Screen Always On' off. Having "Screen Always On" set to off is not only confusing syntactically, but also sometimes requires jazz hands to activate the watch face. Add that to an unreadable screen in direct sunlight and its hard justify this pretty touchscreen. Sure, it looks good...but it's tough to use. On the best day I was able to get about 12 hours out of the watch. For some people this may be more than enough. But I travel quite a bit, don't always go straight home after work, and don't want to have to worry about charging a device a few times a day. There's also no point in having a super cool awesome thing on your wrist if you're weighing the merit of every potential use. If I carry it every day I want to use it with abandon and with all my thoughts on the task itself.
Notifications
The final straw for the LG G though is notification-inability. The core function of this whole smartwatch fad is the ability to alert you of activity on your phone. I constantly missed notifications sent to the LG G because the vibration is so feint that I had to be actively anticipating a notification to notice one. Also if you are enjoying a hip watchapp like Music Boss, no notifications will appear on the watch. Without a solid notification base, this device is just a fancy remote for Tasker and Google Voice Search.
So, if you're interested, buy the LG G from a retailer with a no-questions-asked return policy and strap this magic box to your wrist.
Me? I am headed back to my Pebble. Which, by the way, still had a useable amount of battery life after being abandoned for 5 days. I'll check back in with Android Wear when the Moto 360 releases.